This product is aligned with 4 values
Black Flower Cacao is a dark, full- bodied, truffle-like raw chocolate tribute to Apis mellifera (the honeybee). Honey-sweetened with blossoming floral undertones from an herbal and Andean superfood infusion. Garnished with fresh bee pollen. Hand-Crafted with Passion! Order includes 1.5 oz net weight bar. Organic, Raw Ingredients: Ecuadorian cacao, Honey, Maca, Lucuma, Bee Pollen, Whole Green Stevia, Vanilla Bean, Black Lava Salt Product Info All Cacao Paste & Cacao Butter used in Immortal Mountain Chocolate bars are raw, organic, fair trade, and single-sourced from Ecuador. All other ingredients used are organic or wild-crafted whenever possible. Due to the nature of many of our raw/fresh ingredients, color variations may occur from batch-to-batch, but worry not-- every batch is quality tested for deliciousness. **Immortal Mountain chocolates are ceremoniously made to order in small batches. We strongly suggest refrigeration until your cacao is to be enjoyed, so please plan accordingly. Shipped insulated with a reusable ice pack. For the optimal Immortal Mountain Chocolate experience, bring your bar to room temperature before indulging.**
Shipping Policy


We ship botanical items securely wrapped in packing paper and/or bubble wrap.

Returns & Exchanges

All sales are final, but please contact us if you have any problems with your order.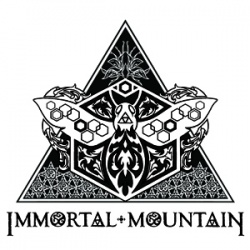 Founded in 2009, IMMORTAL MOUNTAIN is a two-acre working permaculture homestead with Chocolate, Farmstead, and Botanical offerings. Located near Front Royal in the Appalachian Mountains of northern Virginia, our farm's focus is on regenerative agricu...