This product is aligned with 5 values
PLANET NOT PLASTIC Each year, an estimated 500 billion to 1 trillion plastic bags are consumed worldwide. That comes out to over one million bags used per minute while billions end up as litter each year. Opt for an organic + stylish tote instead. GOTS Organic Black with green script 1"W x 12"Drop Length 19"W x 15.5"H x 7.5"Gusset Bottom *Machine wash cold, hang-dry only.
Shipping Policy

Please allow a few days for your package to ship out as each item is personally packaged with care to ensure accuracy. Visit our main site at https://ecoteeco.com/ for alternate shipping carriers, times and pricing.
We currently ship in  the U.S, and Canada via Mindful Market. We are not responsible for lost items through customs or additional country fees. We are working on shipping world-wide; however, we also ship to Europe via our main website. 
***Orders are shipped out via USPS. For other shipping options, please visit https://ecoteeco.com/. 
Shipping Options

We only offer one shipping option through Mindful Market which is 2/3 day Priority Mail through USPS. If you have multiple items or would like a different method please visits https://ecoteeco.com/ for other shipping options.


Returns & Exchanges

We are not accepting any returns/exchanges due to COVID-19 . Please refer to our sizing charts when selecting the appropriate product for you. In addition, inventory is limited and we do not have an abundance of stock on hand. We stay true to our sustainability mission and only make limited runs while being conscious of our environmental impact. Please contact us if there is a problem. 
If there is a product or size you do not see on mindful market, please visit our home site https://ecoteeco.com/ .

Cancellation

No cancellations are permitted. However, we may cancel an order for unforeseen circumstances or if there is a problem with inventory available.

Privacy Policy

Please refer to Mindful Market's policies since we are a shop within their marketplace.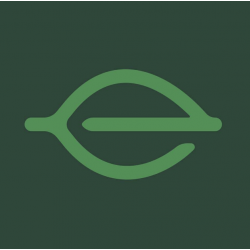 Eco Tee Co aims to raise consumer awareness of global issues that affect us all, and to promote environmental responsibility while using ethically-made, eco-friendly, less toxic and sustainable apparel. We hope to inspire a social movement to respect...