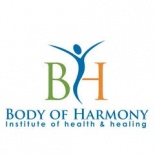 Body of Harmony
Energized, Motivated, Focused, Vigorous, Serene, Harmonized!

Add Review
Body of Harmony
Welcome to the portal to our unique practice. We are happy to have the opportunity to be a part of your journey towards health and well-being. We appreciate your interest in our services and are excited to work with you.

We strive to create a positive and beneficial experience for our clients by providing a close doctor-patient relationship. Our treatment plans support, stimulate, and aid internal body faculties in order to maintain wellness, as well as decrease trauma, stress, and aging through integrating Western Medical practices and Alternative Medical modalities.



OUR VALUES

Certified Gluten Free
Certification ensuring that the product is completely free gluten.

Non-GMO Project Verified
A third party verification that certifies a product is free of genetically modified organisms.

No Alcohol
Food and beverage created without the presence of alcohol.

No Big 8 Allergen
The eight most common food allergies: Gluten, peanut, eggs, dairy, fish, soybean, shellfish, milk, tree nut.

No Caffeine
Food and beverage free of psychoactive drug which stimulates the central nervous system.

Cholesterol free
Food and beverage free of or low in a kind of lipid which is imperative for animal cell membranes; wax-like substance; high levels of cholesterol have been linked to heart conditions.

Probiotics
Containing microorganisms which benefit gut bacteria and therefore, overall health.

No Corn
Food and beverage free of a naturally occurring grain which produces kernels and is sometimes challenging in human consumption.

No Dairy
Food and beverage free of milk or products containing milk.

No Dyes and Color Additives
Food and beverage free of pigments which add color to food and drinks.
GLOBAL GOOD
We actively work to meet the following UN Sustainable Development Goals:

Good Health

Quality Education

Gender Equality

Industry, Innovation And Infrastructure
OUR CERTIFICATIONS