This product is aligned with 4 values
An Indiana Original! Fiery Mustard and Local Bourbon create this ultimate grilling sauce. A mustard Bbq kicked with single barrel Bourbon. Perfect for dipping, awesome on barbecue, and as a salad dressing. Create your own Mustard glazed ribs, chops, chicken, pulled pork, or brisket. Bourbon Traces make this flavor amazing!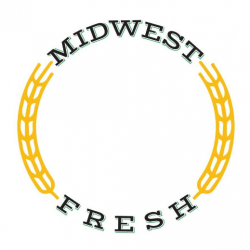 Midwest Fresh started as a restaurant consulting company by Chef Kevin Grider. Armed with his arsenal of signature sauces and exquisite dish recipes, he was able to achieve several successful restaurant openings and revitalizations'. During his tenur...