Quiet spaces for noisy places.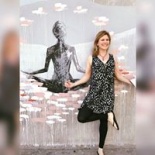 BuddhaBooth
We provide a variety of portable private escapes for peace, quiet and the rejuvenation of mind, body and spirit amid the chaos of daily life.

Add Review
BuddhaBooth
BuddhaBooth provides serene products and portable environments that cater to the quiet space needs of individuals and companies, large and small. We build strong relationships with partners based on integrity, mutual respect and transparency while fostering a growing and profitable company.

OUR VALUES