BUTT NAKED 2-IN-1 WHIPPED SOAP
BUTT NAKED 2-IN-1 WHIPPED SOAP
Are you ready for a buttery whipped soap? Enjoy the notes of the tantalizing medley of granny smith apples and honeydew melon, strawberries, and pears, with hints of spice. Moisturize and unwind with this luxury whipped soap. How to use: To use it as a soap, simply rub it onto your skin to create lather. When in the tub - turn the tap on the whipped soap to see the bubbles come alive. And to use as a shaving cream, simply spread across the desired area and shave. Ingredients: SUCROSE, SODIUM LAURATE, SODIUM LAUROYL GLUTAMATE, WATER, SORBITOL, SODIUM COCOATE, SODIUM PALMITATE, C10-16 ALKYL GLUCOSIDE, GLYCERIN, MYRISTIC ACID, FRAGRANCE, BUTYROSPERMUM PARKII(SHEA BUTTER), MANGIFERA INDICA(MANGO SEED OIL), TITANIUM DIOXIDE, AND LOVE.
Shipping Policy: Ships in 3-5 Days after payment has been processed.



Shipping Options: USPS



Returns & Exchanges : None



Cancellation: 24 hours



Privacy Policy: We do not sell or share your information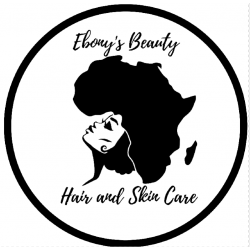 Ebony Robert
1800 Northeast Evangeline Thruway, Lafayette, LA, 70501, US
[email protected]
We are a handcrafted brand that enjoys bringing you and your family quality products. Our products are multicultural and extremely diverse, specifically designed for consumers seeking a natural, toxin-free product. Our products are made daily in smal...