Relax, Calm, Protect. With its non-greasy feel, this salve is designed to cool and tame redness, itching and skin irritation. Stress and anxiety affect more than your mind: long-term stressful states boost your body's production of cortisol, a hormone that can suppress your immune system and cause other health issues. To create Calm, we've chosen herbs noted for their relaxing effects, as well as their ability to reverse the signs of stress. Lavender: The fragrant blossoms of lavender were used by medics in the First World War to keep wounds free from bacteria. As a calming scent therapy, its second to none. Immortelle: This herb is renowned for its anti-aging properties, and is used by aromatherapists to release trauma and move past mental obstacles. Chamomile: One of the best botanicals to fight acne, Chamomile has powerful anti-inflammatory, anti-bacterial, and antioxidant effects as well. Crafted with care in small batches using local and organic ingredients whenever possible. Does not contain: synthetic fragrances or dyes, parabens, phthalates, or artificial preservatives. Products Features: Luxurious Texture Cruelty Free Made in California Directions: Use the included spatula to scoop a small amount into hands and rub together to warm product. Massage into skin, focusing on areas of discomfort or in need of hydration. Ingredients: Raw Organic Shea Butter, Raw Organic Coconut Oil, Beeswax, Safflower Oil, Apricot Kernel Oil, Organic Hemp Seed Oil, Organic MCT Coconut Oil, Sweet Almond Oil, Jojoba Oil, Organic Vitamin E Oil (75000 IU), Organic Chamomile, Organic Lavender (Lavandula angustifolia), Organic Yarrow (Achillea millefolium), Organic Immortelle Flower Essential Oil, Organic Lavender Essential Oil, Chamomile Essential Oil
Shipping Policy

Free shipping on all domestic orders.

Shipping Options



Returns
30 Day money back guarantee.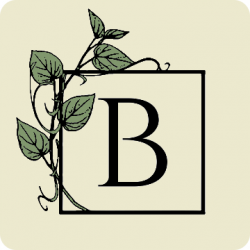 Lia Walker
2744 E 11TH ST, Suite D7, Oakland, CA, 94601-1429, US
lia@beselan.com
AboutIn 2014, Founder Lia Walker broke her back in an accident. The pain was formidable, and the prescription narcotics doctors gave her to manage it made her feel foggy, lethargic, and out of touch with her body. There had to be someone who could do...