Chad's Chai - creating the best organic, loose-leaf tea.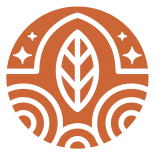 Chad's Chai
Creating and curating organic, loose-leaf teas worth sharing.

Add Review
Chad's Chai
Chad's Chai creates and curates high-quality loose-leaf teas for both long-time tea lovers and the average consumer. Celebrating the goodness that grows all around us, Chad's Chai is committed to organic ingredients and to never relying on artificial or even "natural" flavorings to create delicious, balanced, and full-flavored teas. While holding to these commitments, our end goal with every blend is to create tea worth sharing.



OUR VALUES
No Dyes and Color Additives
Food and beverage free of pigments which add color to food and drinks.
No Artificial Ingredients
Food and beverage free of ingredients and flavoring which do not occur organically in nature.
No Preservatives
Food and beverage free of substances which delay or prevent decay.
Compostable
Objects which are capable of breaking down and returning to the natural environment without any negative impact.
Biodegradable
Objects which are capable of decaying and potentially contributing to a given ecosystem.
Made by Hand
Products/goods which are made uniquely by an individual as opposed to mass produced.
Made with Love
Products/goods that are produced with special attention and care, as if made for a loved one.
Made in the USA
Products/goods produced in the United States as opposed to a foreign country.
Supports Charity
Organizations/businesses that show consistent financial and/or other support to select charity/charities.
Supports the Developing World
Provide resources or opportunities for economic growth in developing countries.
GLOBAL GOOD
We actively work to meet the following UN Sustainable Development Goals:
Good Health
Clean Water And Sanitation