Activates and energizes each of the 7 major chakra centers. Gently dissolves blockages and supports your own inner awareness. Shifts perspective to within. 20 inch sterling silver chain with Quartz Briolette, Amethyst, Lapis Lazuli, Aventurine, Rutilated Quartz, Carnelian, Ruby. Includes 3 inch tail chain with Herkimer Diamond on the end.
Shipping Policy

We will ship out your jewelry within 2 days of receiving the order.

Shipping Options

Standard Ground Shipping (U.S. Only)

International Shipping - please contact us directly

Returns
If for any reason you are not satisfied with the piece, within 14 days, we will provide a full refund, less shipping.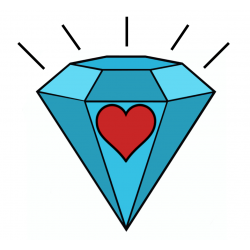 AboutWe have created jewelry to help and aid different facets and obstacles we face in life. In our own journeys we have found that gemstones and crystals can be wonderful aids and in some cases catalysts for insight, self-awareness, and grounding. W...