CHAMPAGNE TOAST GOAT MILK SOAP BAR
CHAMPAGNE TOAST GOAT MILK SOAP BAR
Our Champagne toast soap bar is great for sensitive skin, acne-prone skin & all skin types. It's full of skin-nourishing ingredients and it also has beautiful soft sweet notes of sparkling champagne mixed with nectarine, tangerine, passionfruit, hibiscus, plum tree, black currant, sugar, vanilla, and musk. Benefits: Fades wrinkles, scars, and stretch marks Promotes wound healing Protects skin against pollutants & UV light Helps repair damaged skin Provides softer and smoother skin Treats eczema, psoriasis & acne Hydrate and moisturizes skin High in vitamins C & A Direction: Lather in hands or with a cloth INGREDIENTS: PURIFIED WATER, GOAT MILK POWDER, CLAY POWDER, ANISEED OIL, ROSE HIP EXTRACT, AND FRAGRANCE.
Shipping Policy: Ships in 3-5 Days after payment has been processed.



Shipping Options: USPS



Returns & Exchanges : None



Cancellation: 24 hours



Privacy Policy: We do not sell or share your information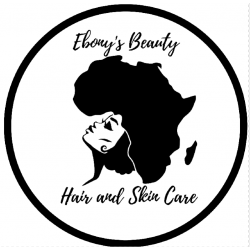 Ebony Robert
1800 Northeast Evangeline Thruway, Lafayette, LA, 70501, US
[email protected]
We are a handcrafted brand that enjoys bringing you and your family quality products. Our products are multicultural and extremely diverse, specifically designed for consumers seeking a natural, toxin-free product. Our products are made daily in smal...