The Gateways: The Wisdom Of 12-Step Spirituality
The Gateways: The Wisdom Of 12-Step Spirituality
Rev. Galloway brings the "prayer and meditation" elements of Step 11 to a deeper level with her book, The Gateways: The Wisdom of 12-Step Spirituality, in which she shares a powerful collection of spiritual practices and rituals designed to augment the transformative work begun in recovery. The Gateways are your opening for a new day, a new way, a new vibe! Tools to set your vibration to the Sacred Om. Using the wisdom path of the 12-Steps and of many of the world's sacred traditions, plus color, sound, light, crystal healing, meditation, yoga and prayer, The Gateways are a psycho-spiritual companion guide for your journey back to True Center…time and time again. Author Bio The Rev. Dr. Jane Galloway, who has over thirty years' experience with the 12-Steps and extensive experience serving as a minster, community leader, and advocate of the arts— all in addition to her accomplished career as a stage and screen actor, has now become the leader of a 12-Step spiritual revolution. She has earned Masters and Doctoral degrees in Religion and Ministry, respectively, from Claremont School of Theology; she has been ordained in the African Methodist Episcopal Church and has also served in United Church of Christ, American Baptist, and New Thought congregations. Jane is a certified alcohol and drug educator, drama therapist, and founder of an award-winning non-profit arts program for elementary age children (h'ARTworks) and arts communities devoted to education and sacred activism in New York City and Los Angeles (T.R.I.B.E.).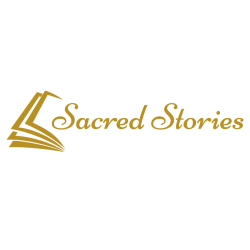 Ariel Patricia
410 East Las Olas Boulevard, Fort Lauderdale, FL, 33301, US
[email protected]
Sacred Stories Publishing and Media was founded by Rev. Ariel Patricia with a core-level inspiration: to discover unique voices and create a forum for bringing divine wisdom into the mainstream. Whether about a personal challenge or triumph, or th...