Real people. Real pain. Real healing. Real stories of transformation. Witness firsthand the challenges that men and women from around the world faced head-on, and how, through their adversity, they became stronger and happier. Battling a life-threatening illness. Surviving an abusive relationship. Overcoming addiction. Suffering the heartbreaking loss of a child. Wrestling with self-sabotaging thoughts. Losing and finding love… these are just a few of the transformational stories that will encourage you and change your perspective in Chaos to Clarity. A global voice of contributing authors bare their souls for you. Their unfettered honesty is a gift to all and connects us to the Butterfly Effect of Universal Oneness. Just as the flapping of a tiny wing can change weather patterns around the world, a small inspiration may impart positivity on another's life. The tears shed from these stories may make waves on distant shores, and your peals of laughter may become someone's breath of life. Change is part of the natural order of life. In this inspirational book, authors Cagganello and Kanavos offer their expertise on the spirituality and psychology of change and explain why change is not only necessary, it's good for you! Welcome to the heart of our shared humanity. Discover hope for the future and a blueprint for your life in these life-changing pages. Author Bios Rev. Ariel Patricia is CEO and Founder of Sacred Stories. As an ordained interfaith, interspiritual minister Ariel Patricia believes every story is a sacred story. She is ordained from One Spirit Interfaith Seminary in New York and has earned her Masters of Arts in Education and her Bachelors of Science in Business. Ariel Patricia worked in the corporate and educational worlds for many years and proudly served six years as a sergeant in the U.S. Marine Corps. Kathleen O'Keefe Kanavos is accredited in Psychopathology and Special Education. Kat taught Psychology at USF, Ft. Myers Branch, and taught the severely emotionally handicapped for ten years and was Special Education Department Head for two years before retiring. Kat is also known as The Queen of Dreams in her syndicated columns and PR Guru, video podcaster/radio show host Dreaming Healing. A three-time breast cancer survivor whose dreams diagnosed her illness missed by the medical community and the tests on which they relied, she is also a multi-award-winning author and Dream Expert who has been seen on Dr. Oz, Doctors, NBC, and CBS.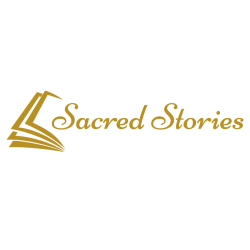 Ariel Patricia
410 East Las Olas Boulevard, Fort Lauderdale, FL, 33301, US
[email protected]
Sacred Stories Publishing and Media was founded by Rev. Ariel Patricia with a core-level inspiration: to discover unique voices and create a forum for bringing divine wisdom into the mainstream. Whether about a personal challenge or triumph, or th...