Chebe and Brahmi Hair Growth Oil
Chebe and Brahmi Hair Growth Oil
SKU
1441-INTERNAL_SKU_ID:17
Our 100% natural African Chebe Oil made with Chebe Powder is a rich hair growth oil that encourages healthy hair growth. The healing properties of this hair growth oil promote follicle and shaft strength, resulting in long tresses. Brahmi promotes strong, healthy hair from within the scalp. It is an excellent hair growth promoter, with regenerative properties that help repair hair follicles as well as strengthen the scalp tissue to encourage healthy hair growth. Brahmi also supports scalp circulation which in turn nourishes hair follicles and reduces hair loss. Directions: Apply 1-2 drops to the hair and scalp and massage it until your hair and scalp absorb the oil. Ingredients: Shea Nut Oil, Black Seed Oil, Argan Oil, Chebe Oil, Brahmi Oil, and Vitamin E Oil.
Shipping Policy: Ships in 3-5 Days after payment has been processed.



Shipping Options: USPS



Returns & Exchanges : None



Cancellation: 24 hours



Privacy Policy: We do not sell or share your information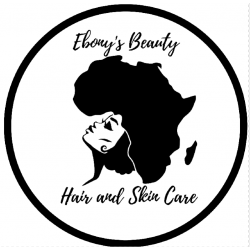 Ebony Robert
1800 Northeast Evangeline Thruway, Lafayette, LA, 70501, US
[email protected]
We are a handcrafted brand that enjoys bringing you and your family quality products. Our products are multicultural and extremely diverse, specifically designed for consumers seeking a natural, toxin-free product. Our products are made daily in smal...