Chebe Rx Regrowth Hair Mask
Chebe Rx Regrowth Hair Mask
SKU
1441-INTERNAL_SKU_ID:30
Our Chebe Rx Regrowth Mask is a strengthening and moisturizing mixture. It is an ancient method with origins in African countries Chad and Sudan used to grow and manage hair. It contains a blend of herbs. As It reduces hair breakage and aids length retention. Benefits: Chebe powder moisturizes and conditions the hair it also improves the density of fine hair and gives hair an appearance of thickness over time. Chebe powder is an all-natural powder that nourishes the follicles. Anti Inflammatory: cleanses the scalp and prevents Fungus or Dandruff and other scalp issues. Alkaloids: It neutralizes the PH of the hair shaft and the scalp. Moisture: It is moisturizing and allows the hair to grow in long, black, and nourished locks. Directions: After shampooing, apply a palmful of the mask to wet hair, from roots to ends. Let the mask sit for 5-10 minutes. Rinse thoroughly with cool water. Ingredients: Distilled Water, Chebe Powder, Mango Butter, BTMS, Black Seed Oil, Mango Oil, Ginger Extract, Vitamin E Oil, Blend of Essential Oils and extract, Fragrance, and Optiphen.
Shipping Policy: Ships in 3-5 Days after payment has been processed.



Shipping Options: USPS



Returns & Exchanges : None



Cancellation: 24 hours



Privacy Policy: We do not sell or share your information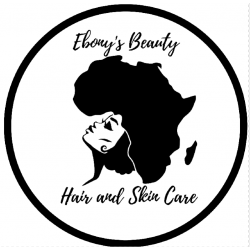 Ebony Robert
1800 Northeast Evangeline Thruway, Lafayette, LA, 70501, US
[email protected]
We are a handcrafted brand that enjoys bringing you and your family quality products. Our products are multicultural and extremely diverse, specifically designed for consumers seeking a natural, toxin-free product. Our products are made daily in smal...