Some people know what they like. I figured I would do some destination teas boxes. This one is Chinese Oolong teas. If you are the type to prefer oolong teas this box is for you. Get your Spring Rolls ready because we have 4 teas in this set with 1 ounce of Iron Goddess of Mercy, 1 ounce of High Mountian Jade Oolong, 1 ounce of Milk Oolong, and 1 ounce of Wuyi Oolong. This is for the tea only. Perfect gift for your oolong tea lover. You can give it just once or as a monthly subscription if you really enjoy and know the teas you like. Feel good knowing that you are getting your tea from a certified tea specialist since 2009 from the Specialty Tea Institute in New York City who is masterfully sourcing the teas from the farms and blending them herself. No candies, no sugar, and no flavorings added to my teas and tea blends. Most are organic and fair trade with only the Earl Grey using oil in it. Clean product to allow only quality to show through. With each box you'll receive: 4 different loose leaf teas: Iron Goddess of Mercy, High Mountain Jade, Milk, and Wuyi Oolong. Each tea will be 1 ounce for 4 ounces total or about 40 to 50 cups of tea. Brewing instructions of course :-) Boxes ship on or before the 4th of every month, unless you buy just one box. If you buy one box it will be shipped shortly your order. Orders placed after the 25th of the month will receive their first box the following month. THIS BOX IS CURRENTLY AVAILABLE TO US RESIDENTS ONLY International customers interested, please reach out to me and we can arrange something!
Shipping Policy
See item details for estimated arrival times.
Customs and import taxes
Buyers are responsible for any customs and import taxes that may apply. I'm not responsible for delays due to customs.

Shipping Options
We use USPS for most items and UPS for larger items. We try to find the best rate, while being mindful of speed and cost. 


Returns & Exchanges
I don't accept returns, exchanges, or cancellations
But please contact me if you have any problems with your order.


Cancellation
We do not accept cancellations


Privacy Policy
I have no desire to know your personal financial information, what I care about is getting paid for the services. Thankfully Stripe allows your financial information to be private, while allowing me to be paid.  I do not have uses with privacy with my product itself.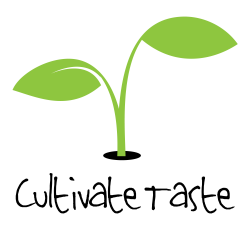 AboutJennifer Nowicki's early introduction to tea came at her Grandmother's knee.She carries fond memories of drinking tea with Grandma following delicious homemade family meals. As a young adult, Jennifer discovered loose-leaf teas in Seattle in...