Oregano Chili- Large Edible Spoons
Oregano Chili- Large Edible Spoons
-Truly Sustainable: Plastic cutlery takes 1000 years to decompose - compostable products take equally as long if thrown in the trash. This makes Edible Spoons the most ECO-Friendly option for your special occasion. -Durable: Each Spoon comes individually wrapped in a recyclable paper sleeve and will hold its structure for 30 minutes in ice cream or a hot soup. -Lightly Flavored: Made with a base of wheat, oat, corn, chickpea, and barley with a minimal amount of sweetness to preserve the taste of your treat. -Earth-Saving: 100 million plastic utensils are used every day. As the first company to mass-produce edible cutlery, you can help us grow to put an end to this crisis. Saving the planet never tasted this good! -Includes 1 box with 20 single-serve 10gm edible spoons. Individually wrapped for freshness and great taste. Fresh for a 1-year past date on the wrapper.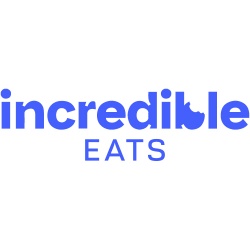 Jack Kneubuhl
6848 Zenobia Street #3, Westminster, CO, 80030, US
jack@i-eats.com
AboutWe are a small group of individuals from various backgrounds and cultures. Although we were a world apart, our shared passion for sustainability led us to find one another from around the globe. Together we pledged to surmount the plastic proble...