Clarity is an uplifting and energizing breath of sweet minty freshness. This complex blend of mint is tempered with a bit of lime to bring an extra boost of positive vibes. This Crystal Soy Candle is topped with pink Himalayan sea salt, rainbow fluorite, spearmint, orange peel and paired with my Clarity Essential Oil. The candle is an all natural soy wax with pure essential oils. This candle is made with intention for assisting in meditation and creating sacred space. They're also wonderful for scrying. Clarity essential oil: SPEARMINT (mentha spicata) ESSENTIAL OIL, LIME (citrus aurantifolia) ESSENTIAL OIL, ROSEMARY (rosmarinus officinalis) ESSENTIAL OIL, EUCALYPTUS (eucalyptus polybractea) ESSENTIAL OIL Our products are always free of dyes and synthetic fragrances! Synthetic fragrances are extremely pungent, thus this candle will not smell as strong as commercially available candles, but is much better for you, your home, and your family! 8oz tin
Shipping Policy
We aim to ship within 3 business days.
Shipping Options
Most small orders are shipped via USPS with larger orders shipping via UPS depending on cost. We offer economy and priority mail shipping.
Returns & Exchanges
Returns are handled on a case by case basis. We only accept returns on unused products and request to be notified within 7 days of delivery. We will refund/replace any defective items. Email
[email protected]
Cancellation
If the order hasn't been shipped, just let us know and we can cancel the order. Email
[email protected]
Privacy Policy
We will never sell or distribute your information for any reason.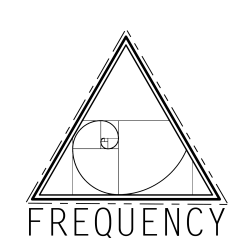 AboutFrequency LLC began with a search. After the birth of my daughter, I was looking for a full sensory aromatherapy experience. Not just an essential oil, but something more. Something with crystal energy, sight, and sound. Something to aid in the ...