COCONUT BAY HAND AND BODY LOTION
COCONUT BAY HAND AND BODY LOTION
Our hand-crafted shower lotion will leave you with silky, smooth hydrated skin. That is lightly scented with notes of sweet milky coconut and spice. Benefits: Our shower lotion is an exceptional blend of plant extracts and emollients, artfully inter-blended to condition and softens your skin without the heaviness associated with using excessive amounts of ordinary oil. a superb daily moisturizer works well with all skin types. Directions: While still in the shower or tub, gently apply all over to damp skin after a bath or shower. Enjoy the lingering scent of freshness. Ingredients: Purified Water, Aloe water, BTMS 80, Shea Butter, Mango Butter, Carrot Seed Oil, Babassu Oil, Raw Honey, Citric Acid, Fragrance and Mica.
Shipping Policy: Ships in 3-5 Days after payment has been processed.



Shipping Options: USPS



Returns & Exchanges : None



Cancellation: 24 hours



Privacy Policy: We do not sell or share your information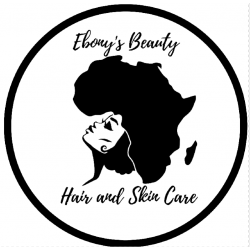 Ebony Robert
1800 Northeast Evangeline Thruway, Lafayette, LA, 70501, US
[email protected]
We are a handcrafted brand that enjoys bringing you and your family quality products. Our products are multicultural and extremely diverse, specifically designed for consumers seeking a natural, toxin-free product. Our products are made daily in smal...