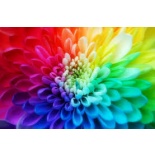 Color Pop Boutique
Quality Custom Blended Pigments, Glitters, Effect powders, Fragrance and Flavor Oils!

Add Review
Color Pop Boutique
WELCOME TO COLOR POP BOUTIQUE!




PLEASE NOTE - I am not responsible for lost, damaged or un-deliverable packages. Once your order is in the hands of the post office, I no longer have any control over how or when your order arrives. If you have any issues with your delivery, I am happy to check tracking and/or help file a lost package claim with the post office. Although rare, sometimes packages do get lost, damaged or stolen. If this is a concern of yours, PLEASE purchase insurance when ordering so that you can be reimbursed if your package is lost or damaged. The post office includes insurance with Priority services, or you have the option to add insurance by purchasing my shipping insurance listing. Also, shipping is FREE on all domestic orders $35.00 or more....




https://www.etsy.com/listing/799929090/shipping-insurance?ref=listings_manager_grid




ALL POWDERS AND GLITTERS ARE DOUBLE BAGGED IN SMALL ZIPLOC BAGS TO KEEP BOTH PRODUCT AND SHIPPING COSTS DOWN. PLEASE LET ME KNOW IF YOU HAVE QUESTIONS OR ABSOLUTELY NEED JARS.




I stock a variety of high quality, cosmetic-grade micas, pigments, dyes, glitters and special effect powders that can be used to color many different mediums - cosmetics, nail polish, nail dips, resin crafts, bath and body products, soap, candles and more! I hope you enjoy using these pigments to brighten your creations!




Our micas are mined with integrity and concern for the local community in the countries from which I source. To provide you with the very best is my goal. My source company uses the best technology and safest techniques to create the base colors I then blend into my unique shades.




Established in 2002, my source company is certificated by ISO 9001, has a 18000 square meters' workshop with advanced and auto-controlled equipments, more than 150 skilled workers. Our R&D team work with famous universities & research institutes and keeps on developing new products based on markets requirements.




All of the products are REACH pre-registered. For the cosmetic & personal care market, all ingredients are cosmetic pigments and other powders have been approved by FDA, EU, SGS, comply to the EU, US and Japanese regulations for cosmetics. Every product goes through many stages of development and testing, but none of it is tested on animals.




All of the pigments are cosmetic grade and free from harmful ingredients. My supplier is also the manufacturer.




Certified organic (FD&C and D&C) dyes and pigments, non-certified organics and inorganic mineral colorants are made by chemical syntheses and are not manufactured with or derived from animals (except for Voodoo Princess,which does contain some Carmine). Fillers, such as mica, kaolin, etc., are derived solely from mineral ores, likewise without the use of animal ingredients.




My suppliers/manufacturers are a young and dynamic team. They are vibrant, innovative; but also careful and practical. They are a dedicated team, focused on the study of pigments, in order to provide the best products.




I offer a wide range of ready to wear, cosmetic grade micas, mattes, glow in the dark powders, photochromic colors, glitters and many other options.
OUR VALUES
Vegan
Product is completely free of animal products and byproducts.
Aluminium Free
Cosmetic and personal care products free of aluminum powder, which is used for pigment and thickening products
Casein Free
Products not containing casein, one of the principal proteins found in dairy.
Chlorine Free
Products made without the presence of chlorine.
Non-Toxic
Products designated to be edible or non-poisonous to consume.
Paraben Free
Products free of parabens, or cosmetic/pharmaceutical preservatives, which have been reported to cause breast cancer, among other issues.
Petroleum Free
Products made without the presence of petroleum, which passes itself off as a moisturizer, but is truly a pore-clogging substance.
Sulphate Free
Products free from synthetic cleaning detergents, which causes skin and eye irritation.
Cruelty Free
Manufactured or developed by methods that do not involve experimentation on animals.
Ethically Sourced
Products which are produced without compromising the people who execute the production.
GLOBAL GOOD
We actively work to meet the following UN Sustainable Development Goals:
Responsible Consumption And Production