Connected Warriors Yoga Mat
Connected Warriors Yoga Mat
CONNECTED WARRIORS is working hard to make the veteran transition back into civilian life an easier, softer process through Trauma-Conscious Yoga. By using mindfulness and a holistic approach to healing, Connected Warriors are working to create a safe space for veterans, service members, first responders, and their families to heal and integrate back into civilian life.
Return Policy
Our return policy is simple: If you're not happy with a purchase you made on our site as a result of a manufacturing defect you can return it to us within 14 days of the order date. As soon as we receive your return, we'll issue a refund for the full purchase price.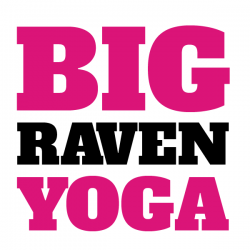 Joleen Emery
44 Clarence Avenue Southeast, Minneapolis, , 55414, US
[email protected]
Style, durability, honest pricing. Big Raven was born out of frustration. Frustration at a sea of generic yoga mats. Frustration at cheap goods that fall apart in weeks or months. Frustration at flimsy mats that hurt our joints, towels that bunch ar...