Corduroy piped Jeans Hermans Eco USA 38 X 31 bells
Men's silver Trim olive corduroy Pants 38" waist , 31" inseam . High waisted bells . Has front and back pockets made In USA. Has an Anna Herman label, zip fly,gentle wash . Hermans Eco it's saved vintage cotton . Flare bell is 11" , the silver trim is from auto upholstery. we ship fast , free and plastic free.
Shipping Policy We like to exchange or alter but if we can't we will issue a cash refund. Asking that the customer pays the return shippinge or alter but if we can't we will issue a cash refund. Asking that the customer pays the return shipping



Shipping Options usually USPS priority



Returns & Exchanges We like to exchange or alter but if we can't, we will issue a cash refund. Asking that the customer pays the return shipping



Cancellation if you do something custom you can't cancel after the garment is started



Privacy Policy
We don't sell any info.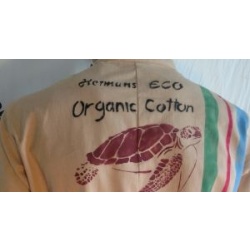 AboutMission StatementWhat We Believe InOur Location...