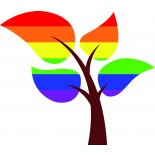 Cozy Folk LLC
Our mission is crotch comfort, de-stigmatization, love, and providing flexible, generative working conditions in our community and through the materials we source.

Add Review
Cozy Folk LLC
OUR VALUES
Empowers Women
Organizations, companies, and spaces which support gender equality and women's rights.
Ethically Sourced
Products which are produced without compromising the people who execute the production.
Made by Hand
Products/goods which are made uniquely by an individual as opposed to mass produced.
Made in the USA
Products/goods produced in the United States as opposed to a foreign country.
Safe and Fair Labor
ensuring that products have been developed with equitable and just labor practices.
Woman Owned Business
Businesses which are owned and operated by solely women.
BPA Free
Products free from bisphenol-A (BPA), a harmful chemical that can leach from containers into beverages and foods and cause potential health risks.
Fragrance Free
Products created without the presence of scents which mask the natural smell of the product.
Bamboo
Cylindrical plant which grows extremely fast and very strong.
GLOBAL GOOD
We actively work to meet the following UN Sustainable Development Goals:
Quality Education
Gender Equality
Industry, Innovation And Infrastructure
Reduced Inequalities
Responsible Consumption And Production
Life On Land