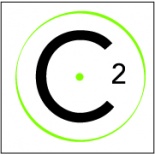 Creative One
Our niche is the Cultural Creatives, conscious business leaders, leading edge thinkers, social activists, wisdom culture espousers, mindfulness movement instigators, benevolent firebrands and soul-centric enterprises whose goal is to change the world for the betterment of all—and whose grander mission, like ours, extends far beyond product, service and bottom line.

Add Review
Creative One
Welcome to the New Paradigm of Marketing

In the future, marketing pros will mainly serve as mystics, sages, healers, alchemists and intuitionists who work to restore balance, reshape communication and integrate higher thought.

In the future, these specialists will routinely tap liberating insights into the truth of life and self from the Informed Universe.

In the future, this proficiency will directly connect individuals and organizations with their purest missions and consumers who align with them from a newly explored divine space.

The result will be promotion that conveys expansive, unitive messaging and contributes to the positive evolution of all sentient beings, including the planet.

Welcome to the world of Creative One, where the future is now.

Our unique approach—the core of which is our MetaWork process—is in sync with the new world as we collectively evolve beyond the Information Age into the next epoch of human history: the Intuition Age. We are passionate about serving as conduits of creativity for those who feel the impulse and are bold enough to leap—and help usher others—into this next wave of human evolution, where business is foremost a bridge between one's soul and the world.

Creative One calls upon sensory intelligence and esoteric skills to deliver personal, business and company branding, marketing, communications, strategy and fresh narratives. We not only work multi-disciplinarily but multi-dimensionally, retrieving clarity, insights and energy of the highest order on behalf of our clients.



OUR VALUES

Woman Owned Business