Daily Confidence Affirmation Deck
52 beautifully designed cards with powerful I AM statements and question prompts to help you practice self-care, self-worth, and affirm your awesomeness. So much of what we say to ourselves and about ourselves is negative. Affirmations give us the opportunity to choose words that help eliminate something that is limiting our success or create something positive. Affirmations help retrain the thought patterns enabling us to eliminate low self-esteem, self-destructive behaviors, and negative thoughts with thoughts that create success, confidence, wealth, health, and loving relationships. "I AM" is the most powerful phrase you can speak because what follows "I am" defines who you are in the moment. You are meant to be striving every day to reaffirm your awesomeness. The "I AM" Confidence Affirmation Cards are a tool to remind you of how amazing you are. You can shuffle the deck and draw one card and read it aloud to yourself every morning to start your day. Or, you can use them as needed by shuffling the deck and pulling a card at the moment. No one can beat you at being you. The Confidence Affirmation Cards are designed for you to win! Details - 52 Card Deck - Smooth Card Stock, Gloss Finish - 5x7 Organza Carrying Pouch - Dimensions: 2.75'' x 4.75" Shipping Info - All orders are packed and shipped within 3-5 business days - Ground Shipping on all U.S. orders starts at $4.95 - International Shipping Calculated Automatically Returns Info - We gladly accept returns. Returns must be received within 30 days of the day your order is placed. Items must be returned unopened and unused.
Shipping Policy



Shipping Options



Returns & Exchanges



Cancellation



Privacy Policy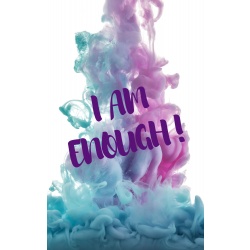 AboutMission StatementWhat We Believe InOur Location...