Machine Washable 100% Silk Hair Turban For Sleeping
Machine Washable 100% Silk Hair Turban For Sleeping
This product is aligned with 4 values
Say hello to healthier hair overnight with our easy care, size adjustable 100% silk hair turban! Diminish hair breakage, frizz, and damage while sleeping. Use at night by tucking hair inside of turban for complete protection, or wear with hair down during the day for a bohemian look. This easy to care for 100% silk hair turban is perfect to wear with either dry or damp hair! Our premium washed silk is pre-treated with a rare sand-blast technique that softens the silk and prepares it to be machine washed and dried. The Details: 100% Silk (19 Momme Mid-Weight Sandwashed Charmeuse) Matte outside appearance, shiny satin inside appearance Covered Elastic Band With Flat Silicone Slider For Size Adjustment Handmade in USA Care Instructions: Machine wash on delicate cycle in cold water with a gentle detergent, do not bleach. Tumble dry low for 10-15 minutes and remove promptly. Wash with like colors together with soft garments such as t-shirts that do not contain abrasive zippers or decoration. How to Wear: 1. Smooth your hair back and stretch the turban over your head. For long hair, twist your hair gently and tuck into back of turban. (Leave hair loose, do not use a hair band to tie hair back.) 2. For comfort, tuck the elastic behind the ear, not over the ear. If there is excess fabric, smooth it down and over the ear on the side of the head. 3. Make sure the elastic is placed directly on your hairline at the top of your forehead. This will avoid forehead lines and indents. Fit Notes: Our size adjustable turban features an adjustable inner elastic band that will fit comfortably on head sizes up to 25" in circumference. There is plenty of fabric to fit over thick, long, or curly hair! Simply locate the elastic band and silicone adjuster under the tag. Pull the elastic and slide the silicone adjuster down to your desired tightness. Stretch out the turban to slide elastic back into place. Repeat until you find the perfect fit!
Shipping Policy

Orders are shipped within 3-5 business days, Monday through Friday,

Shipping Options

Delivery is expected within 3-5 days from ship date. We provide tracking numbers for your convenience.

Returns & Exchanges

Please contact me by email at [email protected] if you have issues with your item. I handle each case individually to provide the best solution.

Cancellation

Please contact me immediately by email at [email protected] if you need to cancel your order. I ship quickly and can not guarantee an order cancellation.

Privacy Policy

We do not sell or distribute your private information to third parties.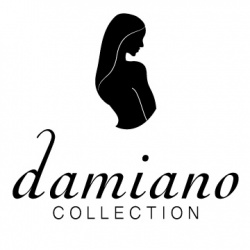 The ArtisanAlexandra Damiano has studied fashion design on a global scale in New York, Philadelphia, Milan and Paris. The daughter of Greek-Italian Americans, Alexandra grew up around entrepreneurs and discovered her passion for sewing by watching he...