Raw Silk Soap Pouch Washcloth - 3 Pack
Raw Silk Soap Pouch Washcloth - 3 Pack
This product is aligned with 4 values
Say goodbye to slippery soap problems! This 2-in-1 soap pouch and washcloth is a perfect addition to your clean routine. The slightly nubby texture of the pouch helps gently exfoliate skin while the overlapping pouch design keeps your soap safe and snug as it prolongs the usable life of a traditional bar to the last sliver. The label also functions as a finger slot to make the full pouch easier to grip. Bonus! Silk is naturally anti-microbial and will resist the growth of mold and mildew. Fits best over soap bars that measure closely to 3.5" Long x 2.5" Wide x 1" Thick. The Details: 100% Raw Silk Natural un-dyed fabric Pack of 3 Gentle Exfoliation, Naturally Anti-Microbial Machine Washable Handmade in USA Directions For Use: Insert your favorite soap into the pouch and rinse under water. Insert your middle finger underneath the label to grip the pouch, then rub between both hands to create suds. Rub over skin in a circular motion to gently exfoliate while cleansing. Take soap out of pouch after each use to avoid water-logging.
Shipping Policy

Orders are shipped within 3-5 business days, Monday through Friday,

Shipping Options

Delivery is expected within 3-5 days from ship date. We provide tracking numbers for your convenience.

Returns & Exchanges

Please contact me by email at [email protected] if you have issues with your item. I handle each case individually to provide the best solution.

Cancellation

Please contact me immediately by email at [email protected] if you need to cancel your order. I ship quickly and can not guarantee an order cancellation.

Privacy Policy

We do not sell or distribute your private information to third parties.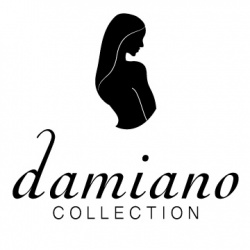 The ArtisanAlexandra Damiano has studied fashion design on a global scale in New York, Philadelphia, Milan and Paris. The daughter of Greek-Italian Americans, Alexandra grew up around entrepreneurs and discovered her passion for sewing by watching he...