Raw Silk Caftan Dress With Pockets in Natural White
Our raw silk caftan is a favorite for easy dressing. Perfect for any climate, slightly textured raw silk keeps you cool and dry in summer and comfortably warm in winter. Throw it on after a shower, stroll around the local market, or enjoy a casual picnic in this roomy soft day dress. The caftan features a waistband tie that easily wraps around your torso to create the perfect personalized fit. A clean V-neckline flatters the body with a hint of tailored structure. Plus, this versatile dress has side seam pockets for practical functionality. The Details: 100% Raw Silk (Linen-like texture) Side Seam Pockets Removable Waistband Tie Handmade in USA Care Instructions: Machine wash on delicate cycle with cold water and gentle detergent. Remove promptly from washer and hang to dry. Steam iron if necessary. Wash dark colors separately to avoid color transfer. Over time, machine washing will result in an even softer more towel-textured feel to the garment. If you prefer a less pebbled texture, dry clean only. Garment may shrink up to 5% after washing. Fit Notes: The caftan has a loose and roomy fit. The hemline will fall above or at the knee on most individuals. Choose a size based upon your largest body measurement; bust or hips.
Shipping Policy

Orders are shipped within 3-5 business days, Monday through Friday,

Shipping Options

Delivery is expected within 3-5 days from ship date. We provide tracking numbers for your convenience.

Returns & Exchanges

Please contact me by email at [email protected] if you have issues with your item. I handle each case individually to provide the best solution.

Cancellation

Please contact me immediately by email at [email protected] if you need to cancel your order. I ship quickly and can not guarantee an order cancellation.

Privacy Policy

We do not sell or distribute your private information to third parties.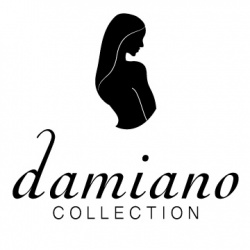 The ArtisanAlexandra Damiano has studied fashion design on a global scale in New York, Philadelphia, Milan and Paris. The daughter of Greek-Italian Americans, Alexandra grew up around entrepreneurs and discovered her passion for sewing by watching he...