Raw Silk Hair Towel For Natural Hair Care
Raw Silk Hair Towel For Natural Hair Care
This product is aligned with 4 values
Decrease frizz, increase healthy natural shine, and retain natural hydration with a raw silk hair towel. When hair is wet, it is in its most fragile state and easily prone to abrasion, breakage, and frizz. Abrasive cotton towels often strip away natural hair oils and conditioners, leaving your hair over-dried and frizzy. Raw silk has the perfect absorbency properties to only wick away excess water, allowing natural hair oils and conditioners to remain. This towel is best used when worn for longer than 20 minutes, as you relax post-shower. Feel free to leave on for as long as you desire. Before use, machine wash in cold water on delicate cycle and tumble dry on low heat (this will increase absorbency). Do not bleach. The Details: 100% Raw Silk (textured) Natural un-dyed fabric Elastic band to secure twisted section One Size (When towel is flat it measures approximately 11" wide x 22" long) Handmade in USA Fit Notes: There is excess fabric to fit long and thick hair. If you have thin or short hair there is a way to secure the towel tighter by moving the elastic loop higher on the twisted section.
Shipping Policy

Orders are shipped within 3-5 business days, Monday through Friday,

Shipping Options

Delivery is expected within 3-5 days from ship date. We provide tracking numbers for your convenience.

Returns & Exchanges

Please contact me by email at [email protected] if you have issues with your item. I handle each case individually to provide the best solution.

Cancellation

Please contact me immediately by email at [email protected] if you need to cancel your order. I ship quickly and can not guarantee an order cancellation.

Privacy Policy

We do not sell or distribute your private information to third parties.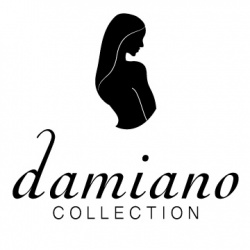 The ArtisanAlexandra Damiano has studied fashion design on a global scale in New York, Philadelphia, Milan and Paris. The daughter of Greek-Italian Americans, Alexandra grew up around entrepreneurs and discovered her passion for sewing by watching he...