Silk Hair Roller & Bun Maker For Heatless Curls
Silk Hair Roller & Bun Maker For Heatless Curls
This product is aligned with 4 values
These soft hair rollers are hand crafted from 100% silk to naturally create perfect voluminous curls without using damaging heat. They are soft and comfortable to wear while sleeping. They can also be used to create the perfect rolled ballerina bun! The Details: 5 Hair Rollers Per Pack Use To Curl Hair, or Create Flawless Rolled Buns 100% Silk Outer, Phase Change Material Stabilizing Lining (eco-friendly bio-based), 100% Cotton Core, Snaps on each end Each hair roller is 1" in diameter and 9" long Artisan Spotlight: We are excited to parter with Etsy shop owner Diana of My Easy Curls to make our 100% silk hair rollers. Each roller is hand made at Diana's studio in North Carolina with our silk fabric on the outside, phase change stabilizing material and 100% cotton core on the inside, plus a sturdy snap closure. The eco-friendly phase change material ensures that your rollers will bounce back into shape after each use, and last for many years to come. Phase change material facts: Bio-based PCMs are organic compounds derived from fats and plant oils. • They are nontoxic. • They experience minimal volume change between phases (when bent or twisted). • They are stable over long periods of use. • They are heat and fire-resistant. Care Instructions: Machine wash cold on delicate cycle with mild detergent. Tumble dry warm for 15-20 minutes, lay flat to air-dry for remaining time if necessary.
Shipping Policy

Orders are shipped within 3-5 business days, Monday through Friday,

Shipping Options

Delivery is expected within 3-5 days from ship date. We provide tracking numbers for your convenience.

Returns & Exchanges

Please contact me by email at [email protected] if you have issues with your item. I handle each case individually to provide the best solution.

Cancellation

Please contact me immediately by email at [email protected] if you need to cancel your order. I ship quickly and can not guarantee an order cancellation.

Privacy Policy

We do not sell or distribute your private information to third parties.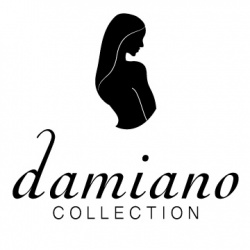 The ArtisanAlexandra Damiano has studied fashion design on a global scale in New York, Philadelphia, Milan and Paris. The daughter of Greek-Italian Americans, Alexandra grew up around entrepreneurs and discovered her passion for sewing by watching he...