Washed Silk Wrap Blouse in Creme
Our Washed Silk Wrap Blouse is a must-have for any wardrobe. Crafted from 100% sandwashed silk, this blouse is luxuriously soft yet has a beautiful drape, making it perfect for any occasion. You'll love the versatility of the blouse—with its many ways to wear, it's easy to wrap and tie in different ways. Plus, the premium machine washable fabric makes taking care of your blouse a breeze. The Details: 100% Silk, Sandwashed (machine washable) Wrap functionality with long front ties and scoop back hem Handmade in USA Care Instructions: Machine wash with other like-colored soft clothing. Use delicate cycle and cold water with mild silk-friendly detergent. Transfer to dryer promptly and tumble on low for 15-20 minutes to revive softness and shine. Steam iron if necessary. Fit Notes: A draped luxurious silhouette with a wrap and tie closure. The front appears cropped when tied with a longer hem in the back. Choose a size based upon your bust measurement.
Shipping Policy

Orders are shipped within 3-5 business days, Monday through Friday,

Shipping Options

Delivery is expected within 3-5 days from ship date. We provide tracking numbers for your convenience.

Returns & Exchanges

Please contact me by email at [email protected] if you have issues with your item. I handle each case individually to provide the best solution.

Cancellation

Please contact me immediately by email at [email protected] if you need to cancel your order. I ship quickly and can not guarantee an order cancellation.

Privacy Policy

We do not sell or distribute your private information to third parties.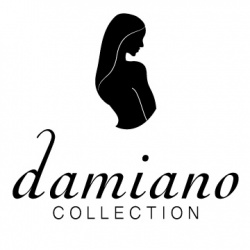 The ArtisanAlexandra Damiano has studied fashion design on a global scale in New York, Philadelphia, Milan and Paris. The daughter of Greek-Italian Americans, Alexandra grew up around entrepreneurs and discovered her passion for sewing by watching he...