Dual Sided Silk Cleansing Mitt For Sensitive Skin
Dual Sided Silk Cleansing Mitt For Sensitive Skin
This product is aligned with 4 values
Enhance your beauty routine with this 100% silk dual sided cleansing mitt. The outside features smooth 100% silk charmeuse while the inside features micro-textured natural raw silk for the perfect amount of exfoliation. Perfect to use on the most sensitive skin, even babies! Cleanse off makeup and wipe away excess oils. After lathering your face with a cleanser, wet the cleansing mitt (smooth side out) and massage face and neck area in a circular motion. Continue wiping the face and rinsing the mitt until your cleanser is removed. Exfoliate your skin as needed to remove dead skin cells and promote brighter softer skin! Turn the mitt inside out and wet with warm water. On a clean face, use the raw silk to exfoliate your skin in a gentle circular motion on the face and neck. Follow with a gentle moisturizer. Adding a cleansing mitt to your beauty routine is the spa secret to smoother, more brilliant skin. The Details: - 100% Silk (Natural, Undyed) - Reversible Design for Cleansing and Exfoliating (Smooth Charmeuse outside, Mirco-textured Raw Silk inside) - Machine Washable on Delicate Cycle (Do Not Bleach) - Handmade in USA
Shipping Policy

Orders are shipped within 3-5 business days, Monday through Friday,

Shipping Options

Delivery is expected within 3-5 days from ship date. We provide tracking numbers for your convenience.

Returns & Exchanges

Please contact me by email at [email protected] if you have issues with your item. I handle each case individually to provide the best solution.

Cancellation

Please contact me immediately by email at [email protected] if you need to cancel your order. I ship quickly and can not guarantee an order cancellation.

Privacy Policy

We do not sell or distribute your private information to third parties.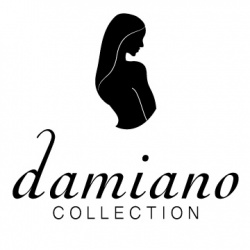 The ArtisanAlexandra Damiano has studied fashion design on a global scale in New York, Philadelphia, Milan and Paris. The daughter of Greek-Italian Americans, Alexandra grew up around entrepreneurs and discovered her passion for sewing by watching he...