Delilah Home 100% organic cotton bath towels, bed sheets, essential masks, ane 100% hemp bed sheets, essentail masks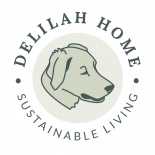 Deliah Home 100% Organic Cotton and Hemp Home Textiles
Delilah Home was created in 2019 by Michael Twer, after their puppy, Delilah, was lost in the North Carolina mountains for more than 2 months. The story and company foundation were formedbased on her survival, sustainability, and the impact Delilah had on the community , when she was safely returned. Through the inspiring and selfless actions by the community, Michael set out to build a company who truly cares about the environment and the community it serves. Michael's expertise in the home tex

Add Review
Deliah Home 100% Organic Cotton and Hemp Home Textiles
We believe that what you put in your body is as important as what you put on it. Our goal is to create an organic safe haven in your home, free of harmful chemicals. In 2019, we became the first company in the US to introduce 100% HEMP bedsheets. These innovative sheets keep you luxuriously cool, especially during the warm summer months. In addition, our collection of high-thread count, organic cotton bedsheets and towels are chemical free and made with 100% high-quality certified organic cotton. This year, we became the first U.S. home textile brand to earn the Vegan.org certification seal of approval. This certification process, along with stringent Global Organic Textile Standard (GOTS) certification makes. Delilah Home one of the cleanest textile companies in the North America.

OUR VALUES

Certified Vegan
Certification ensuring that a product is completely free of animal products and byproducts.

Fair Trade Certified
Certification ensuring the use of a method of economic trading which considers the producers of a product.

Global Organic Textile Standard
Certification ensuring that fibers used in textiles are organic and are acquired via environmentally and socially conscious means.

Natural Dyes or Fibers (GOTS)
Fibres and coloring that sourced from plants or animals and are not artificially created.

OEKO-TEX
Certification ensuring that designated fabrics were created without the use of harmful chemicals and are therefore safe for consumers.

FSC Certified
Products that come from responsibility managed forest that provide environmental, social and economic benefits.

No GMO's
Food and beverage free of genetically modified organisms, or organisms that are the direct result of genetic engineering.

Vegan
Product is completely free of animal products and byproducts.

Vegetarian
Food containing no meat.

No Allergens
Food and beverage free of substances which cause allergic reactions, such as dust or pollen.
GLOBAL GOOD
We actively work to meet the following UN Sustainable Development Goals:

No Poverty

Good Health

Quality Education

Clean Water And Sanitation

Industry, Innovation And Infrastructure

Sustainable Cities And Communities

Responsible Consumption And Production