Devon Renae Jenson was born in June 2000 with a rare and complex heart defect called HYPOPLASTIC LEFT HEART SYNDROME (HLHS). In the simplest terms, the left side of Devon's heart was extremely underdeveloped. About 1 out of 4,300 babies in the US are born with this condition. Children's Hospital of Minnesota helped to pioneer the surgeries used to reconstruct the hearts of HLHS patients. Everything was done to save Devon but she passed away on November 13, 2003. In collaboration with Devon's aunt, Kristine Jenson, a portion of the proceeds from the sale of our Devon's Heart yoga mat will be donated to the CARDIOVASCULAR PROGRAM at CHILDREN'S HOSPITAL OF MINNESOTA in Devon's name.
Return Policy
Our return policy is simple: If you're not happy with a purchase you made on our site as a result of a manufacturing defect you can return it to us within 14 days of the order date. As soon as we receive your return, we'll issue a refund for the full purchase price.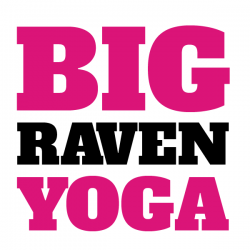 Joleen Emery
44 Clarence Avenue Southeast, Minneapolis, , 55414, US
[email protected]
Style, durability, honest pricing. Big Raven was born out of frustration. Frustration at a sea of generic yoga mats. Frustration at cheap goods that fall apart in weeks or months. Frustration at flimsy mats that hurt our joints, towels that bunch ar...