RESIST / Craving Prevention Support Formula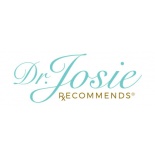 Dr Josie Recommends
Dr Josie Recommends is dedicated to optimum health and wellbeing. Our goal is to help you look, feel, and function at your personal best so you can truly enjoy life. We help both men and women combat the effects of stress and environmental influences with supplements and nutrients that are often deficient in our food sources. Each product is the result of scientific research and have been tested to ensure standardization and efficacy.

Add Review
Dr Josie Recommends
Eating a healthy diet of locally produced fruits, vegetables and protein sources does not mean  that we are getting or absorbing all of the nutrients that our bodies need. According to research done at the University of Texas, 50% of people who eat a healthy diet and take a multivitamin, were found to be nutrition deficient.  Common micronutrient deficiencies in the U.S. include Iron, Vitamin D, Vitamin B12, B6, Folate, Calcium, Magnesium, and Vitamin C.  These nutrients are found in their most active forms in whole food diets, which is often lacking in the standard highly processed American diet.  Common health issues such as obesity, fatigue, depression, diabetes and heart disease all stem from poor nutrition and a reliance of overly processed, high fat/sugar/preservative foods.  Nutrients, both macro [protein, carbohydrates and fats] and micro [vitamins and minerals]  are involved in virtually every metabolic function of the body and do rely to some degree on genetics in how they are handled by the body. The best way to truly see what deficiencies are present or if you have any genetic mutations that impact how your body handles nutrients, its best to have micronutrient testing. This may not be possible for everyone, so the second best option is to ensure that you are purchasing and consuming supplements that are in the active form and have some science behind them. 

Roughly three-quarters of supplement users do not research factors that determine or contribute to the overall effectiveness of the products they are spending their money on, such as third-party testing (75 percent), industry certifications (73 percent) or where the product is made (72 percent).

Dr Josie Recommends label is only placed on ingredients that have been researched, tested before and after manufacture to ensure that every ingredient in all of our products have what they say they have listed on the bottle. , We pride ourselves on the quality clinical research that was done to substantiate ingredient benefits and the efficacy of the formulations. Constant scrutiny of published scientific studies are used to establish optimal dosages for maximum benefit. 

We hope you enjoy the products that we have put together to optimize your health and wellbeing.
OUR VALUES

No Alcohol

Cholesterol free

No Corn

No Dairy

No Dyes and Color Additives

No Eggs

No Fat

No Added Sugar or Sweeteners

No Artificial Ingredients

No Peanuts
GLOBAL GOOD
We actively work to meet the following UN Sustainable Development Goals:

Good Health

Responsible Consumption And Production

Life On Land

Peace, Justice And Strong Institutions

Partnerships For The Goals