Detachable ruffled collar, chic and romantic, made of reclaimed cotton and silk fabric
Detachable ruffled collar, chic and romantic, made of reclaimed cotton and silk fabric
The collection "Lelie"; colored and durable accesories and jewelry by Julie C Textiles. White and minimalist collar, removable, detachable with a fabric ribbon, made to embellish any outfit! Chic and romantic, with 3/4 "ruffles all around, fully lined. Lightweight and comfortable. Made of reclaimed fabric. Composition: 65% silk, 35% cotton Made with care in Montreal. Contact me for any other questions or requests special!
Returns and exchanges
Unfortunately we do not offer return or exchange on regular goods, by its status of article made in an artisanal way. If you are in a special situation, we will be happy to help you. Contact us for further details.
Shipping
We are not responsible for postage delays. We need a period of 1 to 5 working days for the preparation of your article(s). For more informations on the delivery of your item, do not hesitate to contact us!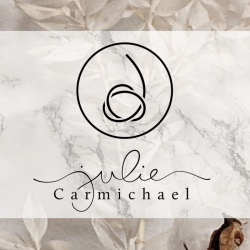 Raised in a family of weaving, knitting, crochet and sewing culture, Julie developed from an early age her artistic personality and interest in textiles. As a teenager, she learned sewing and creating clothes. She developed a passion that lead to stu...