Earthly Essentials by Ciara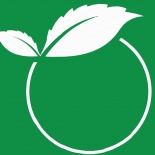 Earthly Essentials by Ciara
Heal and renew with our blends of aromatherapy and wellness products that are handcrafted and made in small batches using organic & natural butters, pure oils, herbs & essential oils.

Add Review
Earthly Essentials by Ciara
Earthly Essentials is a natural wellness and spiritual brand that implements whole body healing awareness of the mind and body with the use of natural therapies that uses substances such as oils, balms, herbs, and butters for healing.

Perfect for someone who is interested in a natural way to heal their ailments and on a journey towards and wants to learn more about spiritual based therapies such as reiki, mindfulness, and aromatherapy.



OUR VALUES
USDA Organic
Certification ensuring the organic status of agricultural products.
Ayurveda
Traditional Indian system of alternative medicine; based on the idea that health and wellness depend on a delicate balance between mind, body, and spirit.
Essential Oils
Containing oils that have the "essence of" the plant`s fragrance—the characteristic fragrance of the plant from which it is derived.
Non-Toxic
Products designated to be edible or non-poisonous to consume.
Empowers Women
Organizations, companies, and spaces which support gender equality and women's rights.
Ethically Sourced
Products which are produced without compromising the people who execute the production.
Made by Hand
Products/goods which are made uniquely by an individual as opposed to mass produced.
Made with Love
Products/goods that are produced with special attention and care, as if made for a loved one.
Locally Sourced
Ingredients grown within miles of where they are consumed, which reduces travel footprint and allows ingredients to be fresher.
Woman Owned Business
Businesses which are owned and operated by solely women.
OUR CERTIFICATIONS
Certificate in Aromatherapy
Certified Color Aroma Therapist
Reiki - Level I