East African 100% Natural Rare Nilotica Shea Butter
Not your ordinary Shea butter. This shea butter is called Nilotica is a rare shea butter found in East Africa. It is a natural face and body moisturizer for all skin types with vitamins A and E. Soothes wrinkles and scars and softens the skin. It is so smooth and naturally liquefies at the touch of warm skin. Safe for baby skin too! No scent. Contains natural healing properties free from synthetic perfumes. Recommended for sensitive skin especially babies and people with allergies. Wild harvested in Uganda Ingredients: Butyrospermum Parkil subspecies Niloticum (shea butter) Available in 1oz or 2oz jars.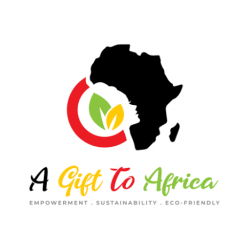 A Gift To Africa was founded in 2005 by a Zimbabwean native, Sabina Zunguze, as a USA-based social enterprise in Salt Lake City, Utah with a sole purpose of empowering African business women grow their businesses sustainably and enter into global mar...