Eczema & Psoriasis organic herbal healing salve
Eczema & Psoriasis organic herbal healing salve
This organic salve works wonders on itchy skin due to rash and irritated or inflamed skin conditions such as dermatitis, eczema and psoriasis. It contains a healing blend of herbs including Chamomile, Lavender, Goldenseal, Chickweed, Calendula, Comfrey and Plantain. Made with only organic herbs, organic olive oil and beeswax and contains no petrolatum or other petroleum-based ingredients. Sugested use: - Dermatitis, Eczeman & Psoriasis - Any kind of skin irritation - Good for sensitive and damaged skin - Can use for baby skin care and diaper rash - Skin roughness and texture problems - Burns & Sunburns Size: 1 oz. or 2 oz. About the ingredients Chamomile flowers: Posses many powerful skin properties such as anti-inflammatory, anti-fungal, antibacterial, antiseptic, and contains essential oils and antioxidants. Additionally, is a hypoallergenic and helps to reduce skin irritants by neutralizing free radicals. Among the other skin conditions that chamomile can help address are rosacea, eczema, rashes and sometimes even insect bites. Lavender: Its name derives from the Latin root "lavare," which literally means "to wash." The earliest recorded use of lavender dates back to ancient Egypt. During later times, lavender became a bath additive in several regions, including Persia, ancient Greece, and Rome. These cultures believed that lavender helped purify the body and mind. Since ancient times, lavender has been used to treat many different ailments, including: eczema, acne, sunburns, and diaper rash. Goldenseal: Is an herb native to southeastern Canada and the eastern United States and received its name from the golden-yellow scars on the base of the stem. When the stem is broken, the scar resembles a gold wax letter seal. Various North American Native tribes used goldenseal as medicine. The antimicrobial and antioxidant properties of goldenseal make it very effective for people suffering from skin conditions, such as psoriasis, eczema, acne or dry skin. Skin infections come in many shapes and sizes, including bacterial, viral, and fungal, but topical salves and tinctures of goldenseal may eliminate that inflammation and neutralize the infection. Chickweed: It is believed to originate from Europe and Asia, but now grows in North America, Australia and other countries. This plant is commonly called the "snow in the summer" because of its small white star-shaped flowers that usually bloom in spring and last until autumn. Chickweed is cooling and drying so it has a long history of use in treating skin afflictions like acne, eczema, psoriasis, rashes, minor burns, boils, cuts, and insect bites. Calendula: Is a plant that has been used for centuries for ornamental purposes, as well as culinary, cosmetic and medicinal reasons. Calendula is applied to the skin to reduce pain and swelling (inflammation) and to treat poorly healing wounds and leg ulcers. It is also applied to the skin (used topically) for nosebleeds, varicose veins, hemorrhoids, inflammation of the rectum (proctitis), ear infection, peeling lips (exfoliative cheilitis), diaper rash and vaginal yeast infection. Comfrey: Comfrey leaf has been used since Roman times, dating back thousands of years. This herb has been utilized in folk medicine throughout Europe and North America and has been widely cultivated. It can help serve as a powerful pain reliever and anti-inflammatory improving the healing and pain response of bruises, sprains and painful muscles and joints, particularly related to exercise. Plantain: The plantains used as medicinal herbs are low-growing plants that you can find growing almost anywhere. In some circles plantain is regarded as a weed, but it's actually one of the best healing herbs on the planet. Plantains have wide-ranging antimicrobial properties besides being anti-inflammatory and analgesic. It can not only soothe insect bites and superficial wounds but prevent infections and accelerate healing. This information is for educational purposes only and has not been evaluated by the Food and Drug Administration. This information is not intended to diagnose, treat, cure, or prevent any disease. We recommend that you consult with a qualified healthcare practitioner before using herbal products, particularly if you are pregnant, nursing, or on any medications.
Shipping
Processing time
The time I need to prepare an order for shipping varies. For details, see individual items.
Customs and import taxes
Buyers are responsible for any customs and import taxes that may apply. I'm not responsible for delays due to customs.
Payment Options
Secure options
Returns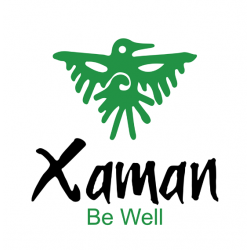 We believe every plant has something to benefit mankind, that's why we follow ancestral recipes and knowledge to handcraft healing products using plants, roots and essential oils....