Energy T™ Black / Black Logo
Energy T™ Black / Black Logo
This product is aligned with 4 values
FREE SHIPPING! The Energy T™ is the world's first chi-energy T-shirt. This unique, tested, high quality Energy T™ is gaining wide popularity around the world. Universal chi energy is channeled into every fiber of each organic T-shirt. The Energy T™ balances the energies in the body, removes blockages and ultimately helps the recipient heal and harmonize himself/herself. Customers report more energy, increased happiness, better sleep and several other positive results as a result of wearing the Energy T™. Lifetime, unconditional money back guarantee if you are not 100% satisfied.
Shipping Policy
I ship USPS Priority and send tracking information after ship
Return Policy
100% guaranteed, no questions asked, lifetime guarantee if you are not completely happy with your T-shirt
International shipping
Please contact me for interantional rates ([email protected])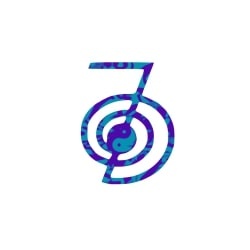 About    James Kupczyk was born and raised in Buffalo New York. He graduated Magna Cum Laude and in the top 7% of his High School class. James studied Engineering, Computer Science and later graduated college with a BS degree in Business Administr...