Eye Catching Selenite Wand | Crown chakra | Third Eye chakra
Eye Catching Selenite Wand | Crown chakra | Third Eye chakra
Remove mental blocks and dispel negative energy with this raw selenite wand! Selenite is beneficial for the crown and third eye chakras and works to instill clarity of mind and a deep sense of inner peace. Also referred to as "liquid light" among crystal connoisseurs, selenite is a white or clear stone known for its powerful healing and energizing properties. It's actually one of the few crystals believed to be able to cleanse other crystals and is named after the ancient Greek moon goddess Selene, thus associating it with lunar cycles and the divine feminine. -------------------------------------------------------------------------- How to use crystal wands: Crystal wands work to accumulate and direct energy, with the cylindrical shapes enabling the crystals to focus their energies in a straight line. It's the power of your intentions that move the energies, so be sure to check out our Crystal Guide to better familiarize yourself with the stone's intended purpose. Please also note that you will never need to cleanse or recharge your selenite crystal, as you need to do with many crystals and stones. Hold a selenite wand in your hand and meditate or hover it over your body at night (starting at the top of the head) to clear away the day's energy. this unique piece measures (roughly) 13 1/4 inches long x 1 3/4 inches wide For external use only. Contact with water is not recommended for any variety of selenite.
Types of Shipping available upon checkout

USA
* USPS First Class Shipping: $3.80 - Transit time 2-4 days.

* USPS Priority Shipping: $7.50 Transit time 2-4 days.
* USPS Express Overnight Shipping: $26.35 - Transit time: 1-2 days
Returns & Exchanges
If you're not happy, we're not happy! Kindly message us with any concerns and we will do our very best to make it right.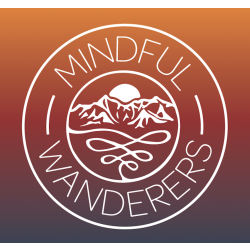 Since 2007, Christina and Patrick have shared a passion for travel, discovery and self improvement. In the fall of 2019, they made the leap to being true nomads of the road, living full time in their travel trailer with 3 dogs, exploring the North Am...