faceted dark green aventurine with lepidolite and lava accents | essential oil diffuser | 6mm gemstone bracelet
faceted dark green aventurine with lepidolite and lava accents | essential oil diffuser | 6mm gemstone bracelet
This product is aligned with 5 values
Such an eye catching piece - each bead has been carefully selected to create a dance of colors as well as healing properties. 6mm faceted gemstone adds a little extra sparkle to your wrist. Light and Dark Green Aventurine are essentially the same stone, but the abundant dark green flecks in the Dark Green variety give it a few unique properties. It is these flecks that work to dispel disharmonious energies from each of the body's weakest organs, one by one, in order of need. Unlike other gems, Dark Green Aventurine's wave-like energy rides into the body on the breath. Then it goes to work right where it needs to. In other words, when you wear Dark Green Aventurine, its energy is naturally drawn to where it can best support. I love this aspect of the gem. Its very nature is to seek out where it will do the most good. Lepidolite is one of the most powerful crystals to help with stress and worry when life feels turbulent and overwhelming. It's high lithium content provides serenity, helping you work through and dissolve any negative emotions rising within you. Lepidolite is calming and nurturing, like a warm hug from a kind friend when you need some support. It aligns with the 4th chakra, helping open your heart to fully accept yourself–warts, struggles, mistakes and all. It can also help you find more compassion and patience for others and the role their relationship plays in your life. Volcanic Lava is a stone of strength, courage and resilience. It is known to encourages stability when facing difficult situations. Wonderful for calming emotions & bringing emotional balance. Lava stone helps you to feel grounded & "rooted" to the earth. It is a healing stone for the Root Chakra (1st Chakra) and Solar Plexus Chakra (3rd Chakra). A simple way to use your essential oils and great yoga jewelry! Add a few drops of your favorite oil(s) to a few lava beads and reap the benefits all day! The longer you let the oils sit on the lava beads the longer the scent will last.
Types of Shipping available upon checkout

USA
* USPS First Class Shipping: $3.80 - Transit time 2-4 days.

* USPS Priority Shipping: $7.50 Transit time 2-4 days.
* USPS Express Overnight Shipping: $26.35 - Transit time: 1-2 days
Returns & Exchanges
If you're not happy, we're not happy! Kindly message us with any concerns and we will do our very best to make it right.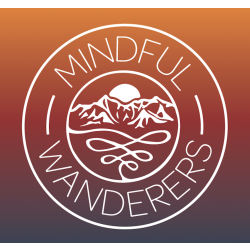 Since 2007, Christina and Patrick have shared a passion for travel, discovery and self improvement. In the fall of 2019, they made the leap to being true nomads of the road, living full time in their travel trailer with 3 dogs, exploring the North Am...