Fenugreek Moisturizing Scalp Serum
Fenugreek Moisturizing Scalp Serum
SKU
1441-INTERNAL_SKU_ID:34
Our Fenugreek Moisturizing Scalp Serum is a natural and organic hair loss product that will improve hair growth. It prevents hair loss from DHT and balding conditions, while simultaneously increasing the blood flow to the scalp which improves hair growth. The light moisturizing scalp serum is formulated with fenugreek oil, sunflower oil, sage, sulfur, saw palmetto oil, peppermint extract, rosemary essential oil, orange oil, and neem oil.
Shipping Policy: Ships in 3-5 Days after payment has been processed.



Shipping Options: USPS



Returns & Exchanges : None



Cancellation: 24 hours



Privacy Policy: We do not sell or share your information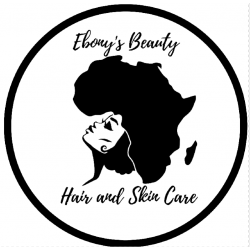 Ebony Robert
1800 Northeast Evangeline Thruway, Lafayette, LA, 70501, US
[email protected]
We are a handcrafted brand that enjoys bringing you and your family quality products. Our products are multicultural and extremely diverse, specifically designed for consumers seeking a natural, toxin-free product. Our products are made daily in smal...