FOUR CORNERS CERAMIC EARTH-IN CANTEEN IN SEA GLASS TURQUOISE
FOUR CORNERS CERAMIC EARTH-IN CANTEEN IN SEA GLASS TURQUOISE
* Ceramic water bottle handmade in California from durable, high-fire American clay * Four Corners flat sides & soft edges make for easy handling. Fits most cup holders * Lead-free glazes Sea Glass Turquoise ocean look, cool smooth feel (all non-glossy) * Topped with all natural cork stopper from sustainably-harvested Mediterranean cork oak woodlands. Replacement cork stoppers available as accessories * Ceramic bottles are dishwasher safe and lighter weight than they look * Hand wash cork or carefully & briefly submerge in boiling water, air dry in sunshine * Naturally non-toxic, no worries about heavy metals or hidden health hazards * Non-reactive ceramic perfect for any liquid: pure water, juices, kombucha, beer & oils * Perfect for use at home, office, commute, and yoga practice * Enjoy hydration & peace of mind with a sustainably-made local vessel * Capacity: 24 fluid ounces Dimensions: 9.8" x 2.6" Weight: 1 lb.
Shipping Policy
We do our best to ship orders out within 1-2 days upon receiving your order. We like to ship with USPS Priority Mail or UPS depending where you are. We pass along our shipping discount to keep your cost down.
Shipping Options
USPS Priority Mail or UPS to US and Canada
Returns & Exchanges
We warranty our ceramic canteens for up to one month from purchase for proven defects in manufacture. If you encounter issues with your Earth-In Canteen, please fill out the online contact us form with details and we'll help resolve the issue.
Cancellation
Just let us know soon after ordering so we can delete your order before we pack and ship
Privacy Policy
When you submit the order form and the contact form, we collect personally-identifiable information to help us fulfill your order. Information we collect includes your name, e-mail address, physical mailing address and phone number. We do not maintain a record of your credit card information.
We only use your personal information to communicate with you, including our newsletters (from which you may opt out) and other communications related to your order.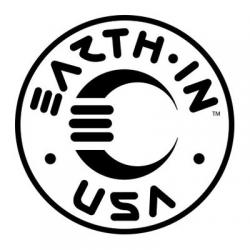 About We've been in the reusable water bottle business for about fifteen years. The bottles we promoted were a solution to some big problems but also complicit in others. A lot of our customers shared concerns over Made in China. Some customers simp...