Furoshiki - 20" x 20" - Reusable gift wrapping cloth - handmade - organic cotton - zero waste
Furoshiki - 20" x 20" - Reusable gift wrapping cloth - handmade - organic cotton - zero waste
A nice addition to any gift! Furoshikis are a type of traditional Japanese wrapping cloth habitually used to transport clothes, gifts, or other goods. Be more aware of the environment by choosing reusable packaging. Wrap your gifts with it and leave the wrapping for an extra favor, or take it back and keep it for you! 20" x 20" (a little big larger, for clothing, small electronics, sweet treats, etc.) Made with 100% organic cotton, the pattern is custom made by screenprinting technique. All the pieces are uniques. Made in Montreal If you have any custom request, please don't hesitate to contact me!
Returns and exchanges
Unfortunately we do not offer return or exchange on regular goods, by its status of article made in an artisanal way. If you are in a special situation, we will be happy to help you. Contact us for further details.
Shipping
We are not responsible for postage delays. We need a period of 1 to 5 working days for the preparation of your article(s). For more informations on the delivery of your item, do not hesitate to contact us!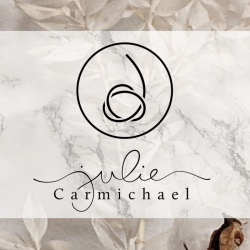 Raised in a family of weaving, knitting, crochet and sewing culture, Julie developed from an early age her artistic personality and interest in textiles. As a teenager, she learned sewing and creating clothes. She developed a passion that lead to stu...