GCB designs fine eco jewelry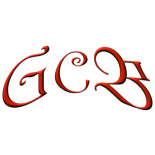 GCB jewelry designs
We strive to create beautiful jewelry in a sustainable manner. To that end: Cast pieces are made with recycled sterling. Whenever possible findings are sourced from recycled sterling. Boxes, inserts, and cards are made from recycled materials. And we are always on the hunt for ways to reduce our imprint on the world. Our goal is help our customers to be mindful and purchase well

Add Review
GCB jewelry designs
I trained at the Gemological Institute of America in Carlsbad, California, and became

enraptured with the beauty of all that could be created; and heartbroken by the

destruction the jewelry industry left in its wake.




GCB designs was created with the goal of producing a beautiful product that can be

worn in everyday life by everyday people with minimal damage to the planet.

Enjoying beauty is one of the the distinctions that makes us human. Cast elements in

GCB designs are produced from a verified supply chain of recycled sterling. Boxes,

tags, inserts, postcards, printer paper and anything else we can think of comes from

recycled resources or can be recycled. Whenever possible, chains and findings are

sourced from recycled materials.
OUR VALUES

Ethically Sourced

Family Business

Made by Hand

Made with Love

Made in the USA

Safe and Fair Labor

Woman Owned Business

Recycled Content

Sustainable Lifestyle
GLOBAL GOOD
We actively work to meet the following UN Sustainable Development Goals:

Responsible Consumption And Production