Geranium Hydrating Mist | Pure Vapor Distilled Hydrosol
Geranium Hydrating Mist | Pure Vapor Distilled Hydrosol
Ingredients: 100% Pure Vapor Distilled Artisanal Tunisian Geranium Water (hydrosol). Since antiquity Geranium water and geranium essential oil have been used to cool down skin, reduce redness and irritation and deeply hydrate skin. No oil, no alcohol, no preservatives - just geranium leaves, stems and flowers, pure water and a lot of love go into making this decadent flower water toner. Our makers have Ph.D. and Masters Degrees in distillation. They take their flower waters very seriously. Katari Beauty | we travel and source all our single-ingredient ancient Mediterranean staples from the artisans we work with. We package it all in hand blown glass we make. We believe in slow beauty and a more sustainable world.
Shipping Policy
We usually ship all our products within 1-2 business days. We cannot compete with giants like Amazon and take pride in packaging every order so that you will be happy to see it. So it takes some extra time to make it perfect every time!


Shipping Options
We ship globally. We usually pick the cheapest, fastest and most reliable option to ship. We use kraft boxes and kraft paper and eco-friendly tape. We occasionally use up-cycled bubble wrap and other packaging materials that happened to end up in our warehouse.
All Katari products are filled and shipped out of our warehouse in Denver. We welcome local pick-up (for free).

Returns
All our products have unconditional guarantee. We stand behind what we do and if you are not happy for ANY reason, let us know. If we cannot fix something (remember, we are all human and we make mistakes), we will do anything to make you happy. Anything.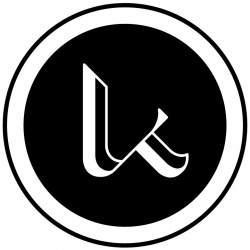 AboutWe travel and source most incredible ancient Mediterranean beauty staples and accessories. We work with all our artisans directly so that you know where everything comes from seed to the bottle (which we also make). This makes Katari zero plasti...