Get Your Grow on Girl Hair Grease
Get Your Grow on Girl Hair Grease
SKU
1441-INTERNAL_SKU_ID:36
The old-fashioned hair grease of your childhood, but without mineral oil or petroleum. Sulfate-free, paraben-free, and Vegan-friendly. Infused natural herbs and oils that will lead to hair growth and length retention! Benefits: If you suffer from hair loss, damaged hair, dandruff, dry scalp, or an itchy scalp, this hair grease is a great choice for you. It contains organic ingredients that soothe the scalp and nourish the hair follicles Directions: Part hair into 4 sections and further divide each section into smaller parts and grease the scalp. Massage with fingers and comb through to ends of hair. Leave in and style as desired. Use at least twice a week for best results. Ingredients: Organic Rosemary, Organic Peppermint Leaves, Sage Leaves, Organic Neem Leaves, Unrefined Coconut oil, Cold-Pressed Castor oil, Unrefined Sweet Almond oil, Shea Butter, Pure Lanolin, Vitamin E oil, Essential oil blend.
Shipping Policy: Ships in 3-5 Days after payment has been processed.



Shipping Options: USPS



Returns & Exchanges : None



Cancellation: 24 hours



Privacy Policy: We do not sell or share your information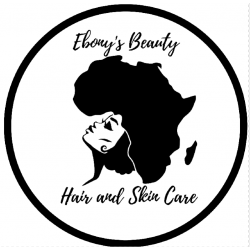 Ebony Robert
1800 Northeast Evangeline Thruway, Lafayette, LA, 70501, US
[email protected]
We are a handcrafted brand that enjoys bringing you and your family quality products. Our products are multicultural and extremely diverse, specifically designed for consumers seeking a natural, toxin-free product. Our products are made daily in smal...