Gold Sandstone Heart Shaped Healing Gemstone for Ambition
Gold Sandstone Heart Shaped Healing Gemstone for Ambition
<h1><span style="font-size: small;" data-mce-style="font-size: small;">Unique and genuine Gold Sandstone Heart Shaped Healing Gemstone for Ambition</span></h1> <p><span data-mce-fragment="1"><strong><br></strong></span></p> <p><strong>Called the Stone of Ambition, it is said that Goldstone will assist in attaining one's goals.</strong> In keeping one's emotions stable and calm, this energy generator revitalizes one's personal energy field, building confidence, courage, a positive attitude and promotes vitality.</p> <p>Goldstone also carries with it all the ancient properties of Copper as well, harmonizing relationships, attracting abundance and creativity.</p> <p><span data-mce-fragment="1">For thousands of years, ancient civilizations have been using natural stones and crystals to heal their body and calm their mind. People have utilized the power of crystals to release mental, physical and spiritual blockages, thus facilitating the free flow of energy in the body.</span></p> <p>The gemstone hearts are about 1 inch in diameter.<span> Please note that color, shape, size and markings will vary with each stone as they are one of a kind pieces - just like us ;-)</span></p> <div class="comp mntl-sc-block mntl-sc-block-adslot mntl-block" id="mntl-sc-block_1-0-16"> <div class="comp mntl-block" id="mntl-block_8-0"> <div data-parent="" data-height="600" class="comp scads-to-load right-rail__item billboard4-sticky billboard-sticky scads-stick-in-parent scads-ad-placed scads-ad-placed-slot-unloaded" id="billboard4-sticky_2-0"> <div class="spacer"> <div class="comp billboard4-dynamic mntl-gpt-dynamic-adunit mntl-gpt-adunit gpt billboard dynamic" id="billboard4-dynamic_1-0"></div> </div> </div> </div> </div>
Here we gathered the most Frequently Asked Questions. Should we did not answer yours, please email us at [email protected]


Q: Can I get my order gift wrapped?
A: Yes. Upon request we can gift wrap items in your order for an $5.00
You will be able to select Gift Wrap at Checkout.


Q: Can I order an item in a different size than it is listed (shorter/ longer)?
A: Yes, just please send us an email with your request and we will be happy to accommodate!


Q: Do you ship internationally?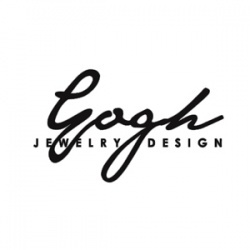 I started my jewelry design business 20 years ago because I love beautiful things, but as an active woman, I couldn't find any silver jewelry that was both meaningful and functional - so I started creating jewelry myself. I wanted to wear jewelry...