1 Golden Sheen Obsidian - Ethically Sourced Healing Stone
1 Golden Sheen Obsidian - Ethically Sourced Healing Stone
This product is aligned with 7 values
Moonrise Crystals is dedicated to providing ETHICALLY SOURCED healing crystals and stones. While other companies are content to say "we trust our sources", Moonrise Crystals independently researches and verifies all claims. Each stone can be traced Earth to Pocket, from the mine to the polishing factory to Moonrise Crystals and then to you. Environmental impact and social conditions are carefully assessed. Buy with confidence, knowing that your desire for a happier, healthier and more inspired life is not bought at the expense of someone else. ___________________________________________ GOLDEN SHEEN OBSIDIAN ♥ TRUE PURPOSE Reclaim your personal power and path. Access shamanic healing and knowledge. Create worldly success and be a positive force. Manifest all the best and align with the Divine. Let Golden Sheen Obsidian reveal hidden gifts! ___________________________________________ EARTH TO POCKET ♥ Mined and polished in Mexico ♥ Short and transparent supply chain ___________________________________________ SIZE, SELECTION & SHIPPING: ♥ Average size is 1 in / 25 mm at the longest diameter ♥ Average weight is 1 oz / 28 gr / 141 carats ♥ Rounded shape ♥ Stones are individual chosen for beauty ♥ Multiple stones will look good together ♥ Carefully packaged, includes ID Cards and gift ♥ Shipped Fast, next business day ___________________________________________ SCIENTIFIC NOTES: ♥ Obsidian is not a mineral, but rather a rock formed when lava from a volcanic explosion solidifies so quickly that there is no time for mineral crystals to grow within it. It is sometimes referred as "volcanic glass" due to its glass-like texture. Obsidian is typically jet black, however the inclusion of various minerals can create colored varieties and sheens. ♥ Sturdy enough to be carried in a pocket on a daily basis ♥ Keep away from long-exposure to direct sunlight to protect its color ___________________________________________ SPIRITUAL NOTES: ♥ Good for Sagittarius ♥ Good for the Root (1st) Chakra, Sacral (2nd) and Solar Plexus (3rd) Chakras ♥ Good for energy healers, Reiki practitioners, Wiccans, and collectors of all sorts ♥ Not recommended for direct-infusion elixir ___________________________________________ ABOUT MOONRISE CRYSTALS: Moonrise Crystals' owner, Julie individually hand-picks each stone based on its beauty and sourcing. As a crystal intuitive and geologist, I give my full attention to each and every customer. I love knowing why you a type of stone so that I can select them with that purpose in mind. Do you need help finding the right crystal? Are you looking for something specific but can't find it? I love to talk about crystals and to help people find the perfect stones. It would be my pleasure to assist you!
Shipping Policy

All orders are shipped on the next business day,   

Shipping Options

On Mindful Market, all domestic shipments are sent USPS First Class.

For faster Priority Shipping and for International Orders, please visit moonrisecrystals.com

Returns & Exchanges 

Returns are accepted 2 weeks after purchase for a full-refund or exchange.

Cancellations
Orders may be canceled prior to shipping.  Once shipped, orders are eligible for returns.  Customers are responsible for the return shipping rate. 

Privacy Policy

Customer information is used to process orders and communicate with customers.  It will never be sold or shared.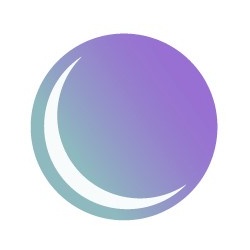 AboutOpening a new store here on Mindful Market. Healing Stones will be available to purchase in mid-October.Moonrise Crystals strives to bring a greater consciousness to the link between the mining industry and the consumer public. It is owned...