The Vibrational Platform is perfect for private use or group classes. Multiple platforms can be connected for a group experience. All platforms vibrate at the same time as the music plays from a central speaker, but each student will have full control over the level of vibration. The Vibrational Platform is made from all-natural, formaldehyde-free wood and is slightly bigger than a yoga mat. There are rubber pegs on the bottom to protect your floor and keep the board in place while you move. The platform conveniently folds in half to store or bring on the road. Can be used for Tai Chi, Meditation, Pilates, or just a Shavasana Dimensions: 30″ x 71″ x 3.125″ (folded: 30″ x 36″ x 5.75″) Weight: 36 lbs.
Shipping Policy
Speakers are free shipping in the US,
Boards and Tables are price plus S/H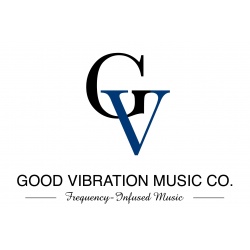 Good Vibrations Music Co.
1801 South Australian Avenue, West Palm Beach, FL, 33409, US
[email protected]
Our techniques are science-based & focus on the power of vibration & frequencies; allowing for an intensified shift & re-harmonizing of the mind, body & spirit. Frequency Infused Music™ is so effective because it influences our emot...